WEAVEWORLD: 25 ANNIVERSARY EDITION by Clive Barker (Signed Limited Edition Hardcover)
Earthling celebrates 25 years of Clive Barker's Weaveworld with the definitive edition of this dark fantasy masterwork. Weaveworld: 25th Anniversary Edition will be released late 2012 in a modest print run consisting of gift, numbered, and lettered editions:
hand numbered 1-350; signed by Clive Barker and illustrator Richard Kirk; leatherbound; fine endsheets; bound-in satin ribbon page marker; traycased; includes bonus appendix material printed in full color: previously unreleased art as well as an early treatment/synopsis and original typed and hand-edited manuscript pages for Weaveworld when it was inititally conceived as a children's book
feature new typesetting and design, two-color offset printing on fine paper (likely 80# Finch), 7×10 inch oversized pages, and smyth sewing…and nearly 30 original pieces of art by Richard Kirk, who has illustrated other projects by Clive Barker as well as Earthling releases by China Mieville and Christopher Golden.
Time magazine calls Weaveworld "an irresistible yarn," and Peter Straub says it is "pure dazzle, pure storytelling." This 25th anniversary edition of Weaveworld will undoubtedly be the one to own and experience.
THE TWELVE by Justin Cronin (Signed Limited Edition Hardcover)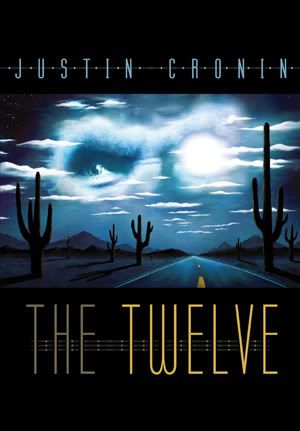 Deluxe Oversized Hardcover Limited Edition of 948 signed and hand-numbered copies bound in full-cloth and Smyth sewn with a satin ribbon page marker and featuring a full-color signature sheet
In his internationally bestselling and critically acclaimed novel The Passage, Justin Cronin constructed an unforgettable world transformed by a government experiment gone horribly wrong.
With The Twelve, the story continues…
n the present day:
As a man-made apocalypse unfolds, three strangers navigate the chaos, desperate to find others, to survive, to witness the dawn on the other side of disaster.
Lila, a doctor and an expectant mother, has been so broken by the spread of violence and infection that she continues to plan for her child's arrival even as society dissolves around her.
Kittridge, known to the world as "Last Stand in Denver," has been forced by loss of electrical power to flee his stronghold and is now on the road, dodging the infected, armed but alone and well aware that a tank of gas will get him only so far.
April is a teenager fighting to guide her little brother safely through a minefield of death and ruin.
These three will learn that they have not been fully abandoned—and that in connection lies hope, even on the darkest of nights.
One hundred years in the future:
Amy, Peter, Alicia, and the others introduced in The Passage work with a cast of new characters to hunt the original twelve virals… unaware that the rules of the game have changed, and that one of them will have to sacrifice everything to bring the Twelve down.
The scope widens and the intensity deepens as the epic tale of sacrifice and survival begun in The Passage surges forward in this breathtaking sequel.
Special Features Exclusive to this Collector's Edition:
• epic cover artwork by Tomislav Tikulin
• at least ONE DOZEN black & white interior illustrations by Jill Bauman
• deluxe oversized design with a fine binding
• Smyth sewn with a bound-in satin ribbon page marker
• extremely collectible print run that is a tiny fraction of the hundreds of thousands of copies of the edition you'll see in bookstores — and you will NOT see our edition in chain bookstores!